The Must-Have Elements of a Successful SEO Strategy
Every business owner wants to remain relevant and boost revenue. Creating a powerful SEO strategy can help them to achieve their goals. Google has over 200 ranking factors and this can be overwhelming for an individual with little or no knowledge of how SEO works.
An SEO strategy usually comprises of off-page and on-page techniques, employed to improve your website's visibility. They play a major role in increasing ranking on SERP in order to beat the competition.
The right blend of both factors is essential for a successful strategy. Keep these suggestions in mind as you develop a new SEO plan or revamp the existing one for your brand.
Social Media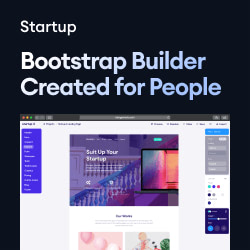 Social media is a powerful element in every successful SEO strategy. It allows brands to interact with their users, provide latest information about a particular product, and more. Special targets can be achieved via social media by organizing campaigns and sharing valuable content that contains relevant keywords.
Backlinks
High-quality links are non-negotiable if you want your brand to have a strong online presence. The importance of creating amazing content can't be underscored as it influences nearly every aspect of digital marketing.
You are bound to attract authority sites and prospective customers if you remain consistent. Consider approaching similar businesses to make the link building process mutually beneficial. Make sure that you schedule a site crawl to check for broken links. The important thing is to focus on White Label SEO tactics.
Online Directories
Having a strong presence in online directories is another important element of a successful SEO strategy. Gathering real reviews about your website from users can help new customers to check out your site. In case there are negative reviews, look into their queries and provide a lasting solution.
It's now common for brands to use SEO for reputation management and change how online visitors perceive their brands. Set the record straight and convince customers who have lost interest in your business to give it another try.
Content
One of the most important and effective elements of a successful SEO strategy is unique content. Long-form content is gaining popularity and is prioritized by search engines. It's not surprising that visuals remain a top trend in digital marketing. In view of this, integrate quality images and videos into your content for better engagement.
Keywords
You might be doing a disservice to your brand if you fail to conduct keyword research when planning your SEO strategy. Website owners that get this process right tend to rank higher in SERP. Keywords are still relevant, but webmasters now take different approach ways to achieve desired results. It is advisable to include keywords in your web pages, but avoid keyword stuffing as it can attract a penalty.
Mobile Responsiveness
Designing a mobile-friendly and responsive website is crucial in this age. The truth is that a good number of online visitors rely on mobile devices to carry out online searches. It's ideal to enlist an experienced web developer who can deliver a responsive web design.
You can rest assured that they will implement ethical SEO techniques throughout the project. Taking this step is the key to enhancing your user experience and attracting your target audience.